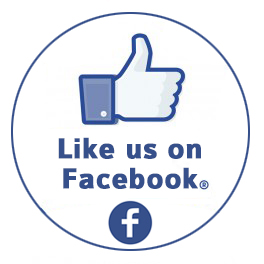 Tooth loss is a serious problem these days. Loss of teeth is due to malocclusions, cavities, plague and bacterial infection. It is stressing to realize that loss of teeth can affect the beauty of ones' smile. Dentistry has innovated a technology where the lost tooth can be replaced with the help of artificial tooth or implants.
Dental implants are orthodontic replacements for missing teeth. There are other appliances that can be used to replace lost or broken teeth. In the field of orthodontics, we can use restorations. Restorations will help to restore the natural functionality of the smile. They will also provide a solution to broken teeth. A common restorative technique is a dental crown.
What are Dental Crowns?
Crowns are dental restorations that are used to provide a solution to broken teeth. Crowns are cap-like restoration devices. They will cover the damaged teeth making it look like natural ones. Crowns may be of different materials. They come in all-metal, ceramic-on-metal, and all-ceramic forms.
Why do we need Dental Crowns?
The sole purpose of dental crowns is to restore broken teeth. We recommend our patients to use crowns for a variety of reasons and here is why.
Crowns provide an excellent solution to teeth that have been infected.
They are recommended for patients who just underwent a tooth extraction.
Crowns also are advised for patients who have undergone a root canal procedure.
They are useful for fixing bridges to its correct position.
Dental crowns are required for correcting cosmetic issues.
What are the advantages of Dental Crowns?
Dental crowns will provide a brilliant solution for patients who require cosmetic dentistry.  Crowns would allow patients to cover their broken teeth. There are several advantages of dental crowns.
Crowns are a safer option for broken teeth as compared to extractions.
It will be easier for patients to tolerate the pain from extractions.
Crowns are easier to be inserted.
Dental crowns last longer.
Porcelain Crowns
Porcelain crowns are tooth-colored crowns that will help to restore the smile. Being porcelain in the material, these dental restoratives will be hard to notice. These crowns will help to prevent further damage to the teeth. 
Porcelain crowns are a rewarding option in restorative dentistry as they help to:
Restore broken teeth and those that had been damaged due to cavities.
Provide a foundation for holding fractured tooth together in place.
Improve discoloration of teeth.
Play the role of support for dental bridges.
Provide support for the tooth after root canal procedures.